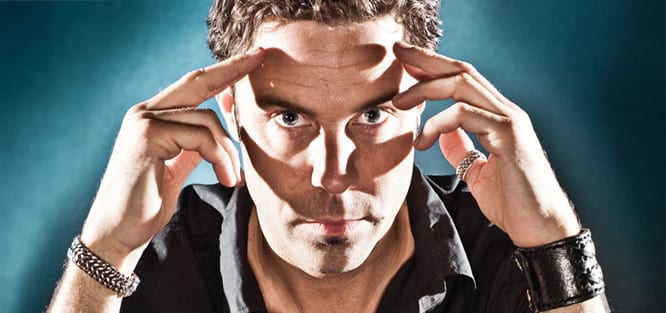 Who Is Den?
Well, I'm just a guy… just like you.
We all walk our own path, and mine started with a dad who was an Olympic athlete who pushed me very hard… And was also fascinated with weapons and the survivalist mentality.
However, my dad was always VERY busy, and I realized early on that I would have to teach myself the things I wanted to learn. In my life I have studied many different sports, hobbies and activities…
I've had adventures into war-torn jungle, I'm a certified Rescue Diver, and have dove with swarms of sharks and through the wrecks of battleships… I've been sky diving, learned stunt-driving, auto-racing, trained dogs with the police, and made a hobby of shooting and archery. I've also spent 15 years studying real-world fighting and martial arts with one of the best martial artists on the planet (Mark Mikita).
In my professional life, I've intensely studied psychology and relationships, and spent 4 years working with the top dating advice company in the world. I've also worked with some of the top experts in self esteem and self-help. I then went on to start a team building company called Team TuneUp, to provide Team Building Events and Corporate Developmental Training Workshops.
In my "off time" when I'm not adventuring, I'm an artist, musician, and photographer.
Put that all together, and you get me. From my wide range of experiences, and the incredible people I've been fortunate enough to be exposed to, I've learned a lot about surviving and thriving in our modern world… And that's exactly what I want to share with you.
My journey is not complete, and I will continue to share with you as I walk my path… And I invite you to not only walk it with me, but to share your own experiences as well.
Maybe dad wasn't there to teach us everything we needed to know… But together we'll fill in the gaps.
-Den Bradshaw
GD Star Rating
loading...
About

,